Kesavan Muthuvel's Personal Home Page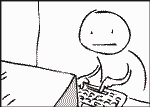 ---
Updated Resume - 2023
I wonder why most of HR people prefer `enrich`'d format of resume over standard plain text. If you're such one, here is my pdf version and it's source in odt too.
I never prefer my resume in this proprietary docx format.
Download here in universal text format, I work with most time.
---

================================================================================
@@@     auth            kesavan.muthuvel
@@@     title           resume of kesavan.m
@@@     created with    'vi(m)' [TXT version]
@@@     I don't prefer doc(x) format. I hate it.
@@@     Has 80 Columns vim command  :match ErrorMsg /\%>80v.\+/
@@@@@@  for better view, set your editor tab width to 8 space[:se ts=8].@@@@@

================================================================================
                                RESUME of KESAVAN.MUTHUVEL
hi@kesavan.info                                                 +1-832-874-4138
https://kesavan.info                                                 Houston TX 
irc://moznet /j #webdev                                                 
================================================================================

OBJECTIVE
=========
        To work for the organization with utmost sincerity and with devotion so 
        that the progeny will remember me forever for the work I have done.


TECHNICAL SKILLS
===================
        Operating Systems       GNU/Linux[mostly deb based], Win family 
        Mark Languages          Up:HTML,XML Down:md
        Database RDBMS          MySQL/Maria family, Sybase, Sharding, Propel
        Scripting Languages     PHP,SHELL Scripts[BaSH,KSH],Perl,JavaScript
        Editors aka IDE         VI(M)-as-IDE, @code, JetBrain's PHPStorm & more
	Good old days		Eclipse PDT, gEdit, Notepad++, Ultra
        Web Server              Apache
        Version Control         GIT, SVN & CVS
	Virtualization		Dockers/Vagrant/VBox
        Domain                  ENERGY INDUSTRY,HEALTH CARE

PROFESSIONAL SUMMARY:
=====================
        · Have 18 years of experience in web software development.
        · Well played multiple roles from one man army to PoC for a LoB
        · Good knowledge on Energy industry domain (Natural Electric/Gas) 
        · Working experience with Heath care domain and X12 formats.
        · Detailed knowledge and experience of designing, development, testing 
          & implementation of webapps/software design in the respective projects

WHAT I DO IN MOST TIME
======================
        • I love to watch movies based on history/myth/fictional.
        • Translate and initiate articles on wikipedia .
        • Talking something no one bothers over nerds on irc #gnu
        • Find and fix bugs for mozilla.org
        • Travel around archaeological sites with my Nikon/Canon.


EMPLOYMENT HISTORY:
===================
Company         Designation             From            To              Duration

Cognizant Technology Solutions  
                Sr.Associate            Jul 01,2016     Till date       31+months
                Associate               Nov 01,2010     June 2015       68 months
                ProgrammerAnalyst       Mar 03,2008     Oct 2010        31 months
Consim Info Pvt. Ltd            
                SoftwareEngineer        Aug 01,2007     Feb 29,2008      7 months
AVNI INFOTAINMENT               
                PHP Programmer          Nov 01,2006     Jul 31,2007      9 months
PPP InfoTech                    
                WebDeveloperTrainee     Mar 01,2006     Sep 30,2006      7 months

Certificates and Rewards:
==========================

        + Associate of Month,Cognizant     3+  
        + Associate of Month, HealthCare,Cognizant      February' 2012
        + Associate of Month, HealthCare,Cognizant      September' 2012

        BRAINBENCH Certificates: Transcript #    8164202
        ==================================================
        Programming Concepts                    2009-03-18
        RDBMS Concepts                          2009-03-19
        Data Modeling Concepts,S/W Testing      2009-03-20
        PHP 5 , Linux Administration            2009-11-30
        MySQL 3.23 Administration               2009-12-03

PROJECT PROFILE: 
================

Current Project : Digital Transformation for *Direct Energy Inc., US*

        SERVER                  GNU/Linux
        Scripting Languages     BASH
        RDBMS                   MySQL, Sharding
        Web                     PHP , HTML & XML
        Customer                Direct Energy Inc, US
        Duration                May 2014 – Till date

        Direct Energy generates electricity and produces natural gas, as well as
selling commodities and servicing the energy needs of homes and businesses in 
46+ U.S. states.Direct Energy is a subsidiary of Centrica plc (LSE:CNA), one of
the world's leading integrated energy companies with over 20 million customers 
and 34,000 employees worldwide.

        This project is all about the transforming the Direct Energy's business 
into Digital. Digital Transformation is all about focusing towards Web & Mobile 
and improve digital sales. The day-to-day activities includes adding new 
features to web portal and maintenance as well as support towards business 
operation people over intranet portals.

        We're dealing with processing over 6 million customers data in efficient
manner, so that the end user feels the better service. The over all goal is 
Direct,Simple & Friendly.


1) PROJECT DESCRIPTION :HP Compare for  *UnitedHealth Group , US*

        SERVER                  RHEL5.6 GNU/Linux
        Scripting Languages     Perl,KSH
        RDBMS                   Sybase
        Customer                United Behavioral Health 
        Duration                Nov 2013 – April 2014

        United Behavioral Health uses HPCompare as a tool for exchanging Member
eligibility and group information between its Behavioral business and Medical
vendors. HPCompare acts as a central platform for all group and member
eligibility loading. It enables the business to easily monitor the status of
groups and members as they travelled between UBH and its trading partners.
HPCompare also supports operational workflows such as error handling and
status 

2) PROJECT DESCRIPTION: Connectivity Director [2.X,3.X,4.X -13.4] for OPTUM,US 
        
        SERVER                  GNU/Linux RHEL5 with Apache 
        Scripting Languages     PHP , Perl,BASH & JavaScript 
        Database RDBMS          MySQL 5.5 
        Framework               Zend Framework 1.6 
        UI Markups/Tools        HTML, XML , JS 
        Customers               Aetna/Uniprise 
        Duration                March 2008 - Nov 2013

Connectivity Director (CD) is a system used to transport health care EDI files
directly between submitters and the payer. Key Components of CD are Admin Portal
and Trading Partner Portal(TPP).This version of CD comes with Automated Unit 
Testing reduces the time in delivery process by minimizing the need of QA 
resources. The SOAP calls defined for the product are tested against cases 
pre-defined data, stored in a database.

 Comes with three tier architecture: 
        o Presentation UI Layer - Specification ,brand specific.  
        o Application Layer     - Business Logic, Routing, Validation &
        o Database Layer        - DB Schema.

 Scope of Generic Connectivity Director: 
        · Strong support towards 5010X12 Files & Multiple Transaction types 
        · Automated security scanning with FORTIFY 
        · Improved reporting, administrative and TPP UI 

 ROLES AND RESPONSIBILITIES IN THE PROJECT: 
        1. Perform On-site and Offshore coordination on regular basis.  
        2. Handle the Scrum meetings, Sprint Retrospective items.  
        3. Responsible for implementation of offshore review process,checklist &
        other quality guidelines set for the project.  

3) CommunEDI Premium 1.4 for OPTUM,US

        CP 5010 Provider Self-Testing Application for Transaction Exchange 
Clearinghouses.

.Perform On-site and Offshore coordination on regular basis.  
.Point of contact responsible for coordinating with third-parties & end customer

4) PROJECT DESCRIPTION: BharatMatrimony.Com for CONSIM [Oct2007 - Feb2008]

Leading Matrimony Portal with Highly Designed Hybrid Architecture under LAMP
over RHEL

Offline Payment System : This module is to upgrade an user to Premium membership
with Non-Payment Gateway Modes.Here member gets upgraded by paying amount
directly & Pay-in-Slip are generated [PDF & XLS Format] as receipt.Admin for
Packages, validity period, regional offers, periodic discounts and a lot.

Bookmark/Ignore/Block System: This feature allows members to
bookmark/ignore/block opposite gender.  Ignored persons filtered from search
results. Blocked ones can't view member's info.[for privacy lovers]

RSS/XML Feeds System: This feature allows users to get updates of latest added
profile feeds from their own RSS/XML reader and even added to it. [My Yahoo!,
iGoogle ,Live & more.] Feeds are generated on various categories such as
Regional, Relational, Profession, Education & more.

ROLES AND RESPONSIBILITIES IN THE PROJECT :
Coding for Bug Fixes, Enhancements and Maintenance of the project

4) PROJECT DESCRIPTION: ClickJobs.com for CONSIM | India's Leading Job Portal.

        Duration                August 2007 - September 2007 
        Application Stack       LAMP & XML

Google Ads. : Integrating Google Ads with the portal. Here relevant Ads are
generated by Google Server relevant to the job search keyword .That XML Ads are
formatted and customized to portal standard.

ROLES AND RESPONSIBILITIES IN THE PROJECT: 
        Coding for Bug Fixes, Creating partner profiles and Maintenance.

5) PROJECT DESCRIPTION: PropertyExchanges for Jemi Housing Pvt Ltd.
PropertyExchanges focuses on Real Estate market in south-India.  Users/Brokers
can register themselves & made advertisement on the portal about their property.
Search based on multiple filters.

        Duration                June 2007 - July 2006 
        Application Stack       LAMP

ROLES AND RESPONSIBILITIES IN THE PROJECT: 
1. Develop both User and Administrator Panel of the site 
2. Involved in creating database design, and database structure, Coding.  
3.Develop GUI for WEB pages ,Testing the application/utility

6) PROJECT DESCRIPTION: - JustCall for AVNI On line Version of JustCall ,a 24*7
running, Query over Call service on any kind of info around city. Any one
add/update their product info on this site & made available to search by public.
Interested parties can register with this portal as premium member, whom a
result are highlighted & gets at top.

        Duration                May 2007 - June 2007 Application Stack  LAMP

ROLES AND RESPONSIBILITIES IN THE PROJECT: 
1. Involved in creating DB design, and DB structure,Coding.  
2. Develop GUI for WEB pages.

7) PROJECT DESCRIPTION: The ST Cargo & Travels

        An intra-net project focused on The ST TRAVELS, a Cargo & Travels Co,
collect cargoes from it branches located mostly in UAE nations & South-East and
deliver in INDIA. It aimed at fully automotive the entire processes from billing
a cargo at collecting center to the enduser point.

ROLES AND RESPONSIBILITIES IN THE PROJECT: 
1. Implementation of both User and Administrator Panel of the site 
2. Involved in creating DB design, and DB structure,Coding.


Miscellaneous Projects: SchoolWalk   : A total solution is build to serve the
Students for their career.  BudsAndBlooms: A floral e-Commerce Shopping Cart
site with season discounts.  Regular customers can eShop their choice & door
delivered

EDUCATION 
=========

Degree with Branch      College/University                              Year
=============================================================================
B.Tech [Info Tech]      RVS College of Engg & Tech [ANNA UNIV]          2005 
XII                     Madurai Meenakshi Matric Hr. Sec. School        2001 
X                       Vivekananda Matriculation School,Sholavandan    1999


WORK PERMIT     
=========== 
Visa Type / Nation : H1B for USA 


DECLARATION 
=========== 
I hereby declare that the above-furnished details are
true and correct to the best of my knowledge.

Place : Houston,TX                                              Yours truly,
Date  : Sep 2015                                                Kesavan.M


SHAMELESS SELF PROMOTION 
======================== 
• This document is created in open source environment :) [GNU/Linux] 
• I'm filled selfish genes.Think about my generations before you print this doc.


BTW,If you feel bored and wanna look at my mirror cracking snaps,point your
browser to http://www.flickr.com/photos/k7/sets/

r20140309 


---
---